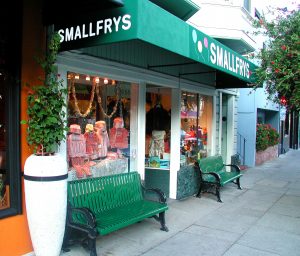 Carol Yenne and Azia Yenne are the owners of Small Frys Children Store, which was established in 1984 and purchased by our family in 1991. Small Frys quickly became the neighborhood's favorite children's store and a place where local Noe Valleyans could stop by just to say "Hi" or use the changing table.
Carol and her husband, Bill, have lived in San Francisco 's Noe Valley neighborhood since 1974. Prior to purchasing Small Frys in 1991, Carol worked for Levi Strauss & Co. for twenty years gaining experience within their Merchandising, Operations, Consumer Affairs, Olympics and Legal departments.
Carol's involvement in Noe Valley has extended beyond her storefront, and she has always been very active in working to make the neighborhood a better place for residents and business owners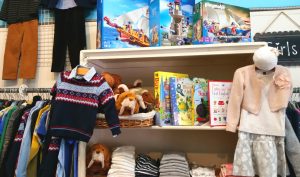 More than fifteen years ago, daughter Azia stepped into the store. With children of her own, she enjoys helping to buy for the store and making sure that the store keeps up with the ever-changing needs of both parents and gift-givers. Today, the two of us can be found in the store most weekdays, busy helping the best customers in the city!